Cowboy Campfire sounds immersed in soulful attire, Celtic grooves meets jazz bar crooning - David franklin

Road Junkie album touring 2019. 2020

---

---

---

Champagne in Heaven: Written for and performed at the funeral of Ewan's Grandfather Gordon Macintyre in October 2016. A man who enjoyed the finer things in life Ewan named the song after his auntie Ruths last words to Gordon about drinking Champagne together in Heaven.
Sideways: The song and soundtrack that summarizes the spirit of the album. Road adventures through the mountains of British Colombia in vans held together by music and duck tape.

Road Junkie

Based between Quebec and Scotland
Ewan Macintyre has been described as
"distinctive"
(The Living Tradition),
"Standout Scottish Vocalist"
(Neon Filler),
"Like Robert Johnson Returned from the crossroads...A welcome moment in the future of traditional Scottish Music"
(Mumble Music)
"innovative music"
(Edinburgh Guide), and
"A scat pitched perfectly between James Brown and Tom Waits"
(The Skinny). Noted for his dulcet tones, Ewan takes heavy influence from Soul/ jazz and Blues artists, Aretha Franklin, Ray Charles, Robert Plant, Ella Fitzgerald, Jeff Buckley and Nora Jones and combines this to an acoustic and celtic/ bluegrass style format. Live the band features Morayshire fiddle player
Peter Menzies,
Quebec cellist
Karine Bouchard (trifantasy, Rachel Beck)
and upright bassist
Jenny Hill (Songs of Separation, Best Album 2014 BBC 2 folk awards)
while Ewan sticks to vocals, guitar and mandolin.
Taking inspiration from two years of intensive touring, this boundary-breaking, genre-shifting album reflects a rare ability to pen classic songs in a range of styles.
Road Junkie
draws influence from Ewan's work with award-winning bluegrass band
Southern Tenant Folk Union (Late Late Show, Loose Ends, Americana Artist of the Year 2011)
, in theatre (
In Her Shadows, directed by Cora Bisset
), Scottish and Irish traditional music (including Gaelic song), pop, rock and soul (
Ruby & the Emeralds)
. Following on from his 2015 release
'
You Probably Look Better Naked Anyway',
which charted at number 3 in the National Folk /Roots charts of Canada, Ewan delivers his first full length solo album and it's about time too.. An 11 track roots music moster (+3 bonus tracks) complete with dynamic string arrangements, wide, glossy guitar sounds and led by Ewan's warm dulcet vocals.
Ewan Macintyre: Vocals, Guitar, Slide, Harmonica, Bass, Percussion, Mandolin
Karine Bouchard: Violoncelle
Tim S Savard: Violon
Robin Beech: Concertina
Tyler Lieb: Electric Guitar
Dom Hardy: Drums
Max Savage: Drums
Pat Steel: Slide (Going Nowhere)
Recorded by Ewan Macintyre, Patrick Steele, Max Savage, Dom Hardy and Tyler Lieb
Mixed by Patrick Steele and Ewan Macintyre
Mastered by Patrick Steele
Produced by Ewan Macintyre and Patrick Steele
Digital/ Physical: Band Camp, Chit- Chat Distro (CA/ USA), Novatone (Ire) Broken Car Records (Sco/ Ca)
Release Date UK, Denmark & Canada: November 2018 license all rights reserved
See more here:
fb: ewanmacintyreband
web: www.ewan-macintyre.org
Powered by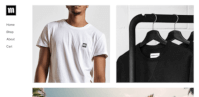 Create your own unique website with customizable templates.